By: Kristina Lyman
Photos by: Joel Riner
Builder: Creekside Construction
When Megan Gray talks about her newly restored home, she smiles a lot. And why wouldn't she. She and husband Michael had a strong hand in the rebuild. Michael stepped in on the construction side. And Megan worked her magic on the inside, choosing the paint and finishes and decorating the rooms. It's the bright, cozy farmhouse she's always wanted.
But there's more to Megan's smile. She smiles because she's home. Two years ago, the Gray's house was destroyed in a fire along with most everything in it. Michael, Megan and their two young children, Payton and Hudson, were devastated.
People grieve in different ways, Michael says. The Grays chose to move forward quickly, focusing on rebuilding instead of on what they lost, and they lost a lot. They found strength in the outpour of support from their neighbors and community and through the promise of a fresh start.
"It's been awesome," Megan says. "We're very blessed and feel grateful to be home."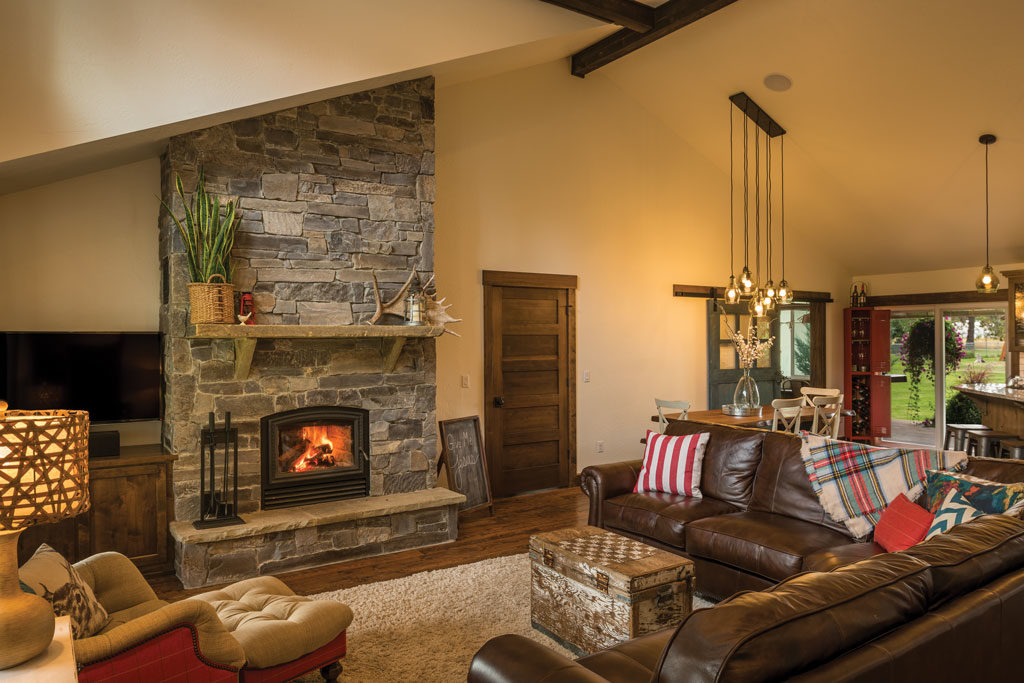 The Grays bought their Dalton home in 2010. The 1956 house originally belonged to the best friend of Michael's grandmother. After the friend sold it to them, the Grays gutted it, put on a new roof and built a large addition. They did so much work on the house they ran out of money to do everything they had planned, which is often the case with major renovations. So the original fireplace stayed.
On Nov. 1, 2014, the Grays were getting ready to go to 8-year-old Payton's basketball game. It was cold that day. Megan stoked the fire and left the house.
"We got a call from a neighbor saying, 'Your house is on fire, your house is on fire!'" Megan says.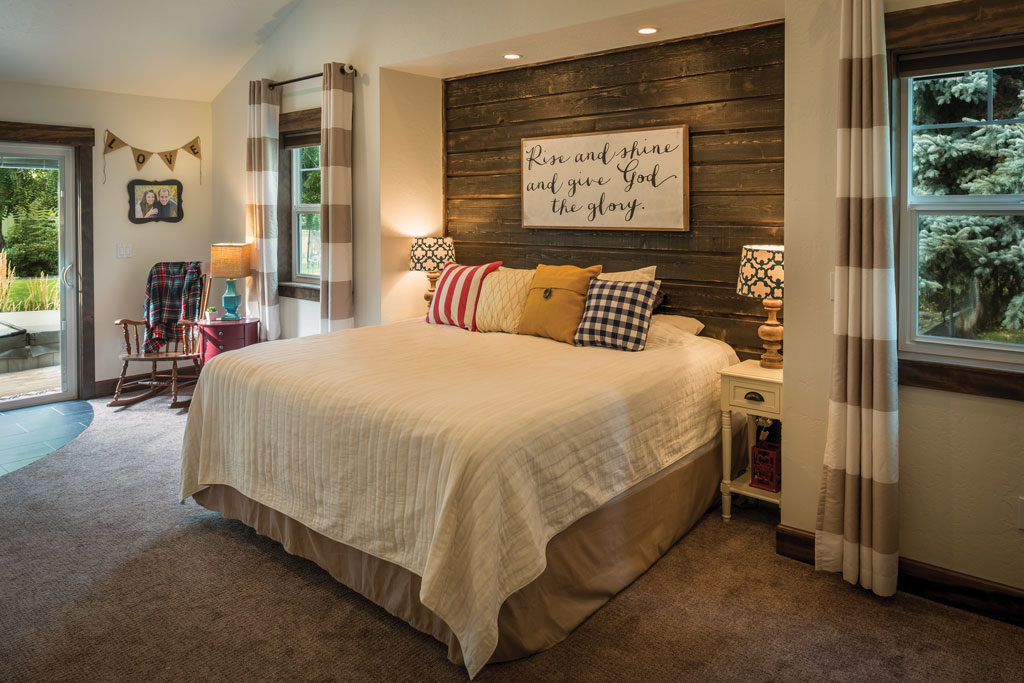 The fire started in the fireplace, which ironically had just cleared inspection. Flames swept through the house burning all of the trusses and roof. Smoke caused the greatest damage and made the home unlivable.
"We stripped everything out," Michael says. "We kept some exterior walls and subfloor. It was completely gutted."
It took about a year to rebuild the 2,500-square-foot home. The Grays enlisted the help of Creekside Construction, which in addition to home construction and remodeling has a restoration team dedicated to helping families whose homes were damaged or destroyed by fire or flood.
The footprint and layout are the same as the previous home. Five bedrooms and 4.5 baths are distributed on the main floor and basement.
"It's the same house but different," Megan says. "We genuinely loved our house. We love where we live and we love the layout."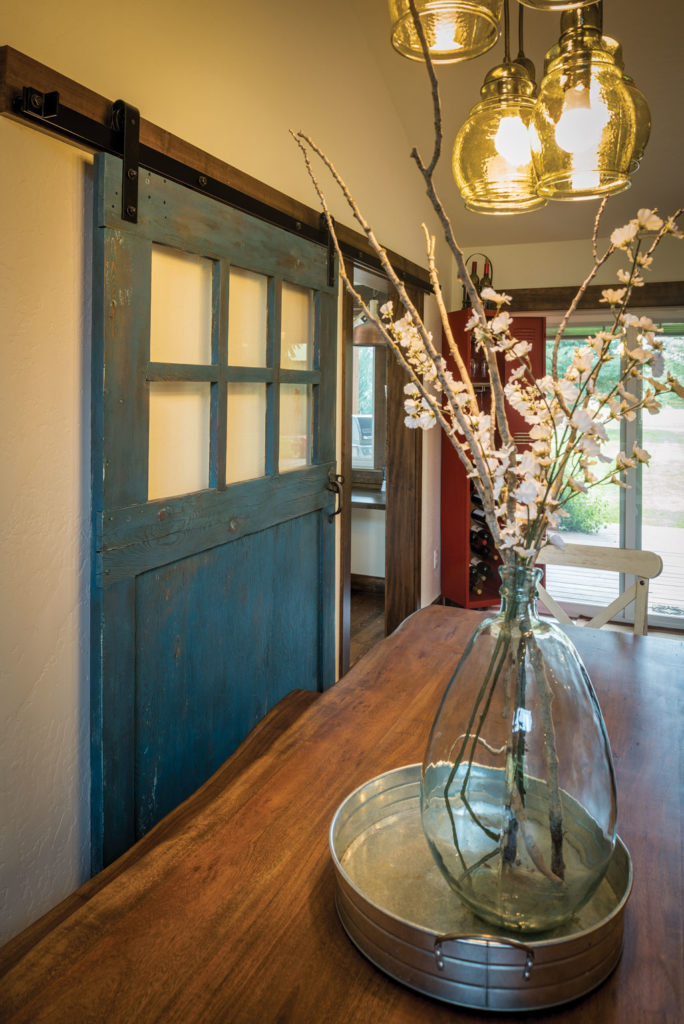 One of the biggest differences is the décor. Their previous home was cozy but dark. Walls were beige and there was a lot of alder wood. This time Megan went light and bright. She painted the walls white and incorporated dark wood floors and beams for contrast.
"I wanted simplistic and light," she says. "I wanted a farmhouse feel."
They vaulted the bedroom, opening up the space. Dormer windows were added above the great room to bring in light. White subway tiles and marble brighten the kitchen. When it came to the fireplace, they replaced everything. They went with a light gray stone.
Most everything inside is new. The Grays managed to salvage only a few items: an old wheelbarrow that belonged to Megan's grandmother, a metal locker converted to a wine rack that Michael made for their anniversary one year, a coffee table and a restored garage door that separated the dining room and office. The door belonged to Michael's parents.
"That was my favorite feature of the house," Megan says. "There are all those sentimental things you can't replace."
Wedding photos, antiques from her grandmother, all of the children's belongings, including keepsake boxes that contained Payton and Hudson's "firsts." First books, first cowboy boots, the outfits Megan and Michael brought their babies home in …
"Those things are gone," Megan says.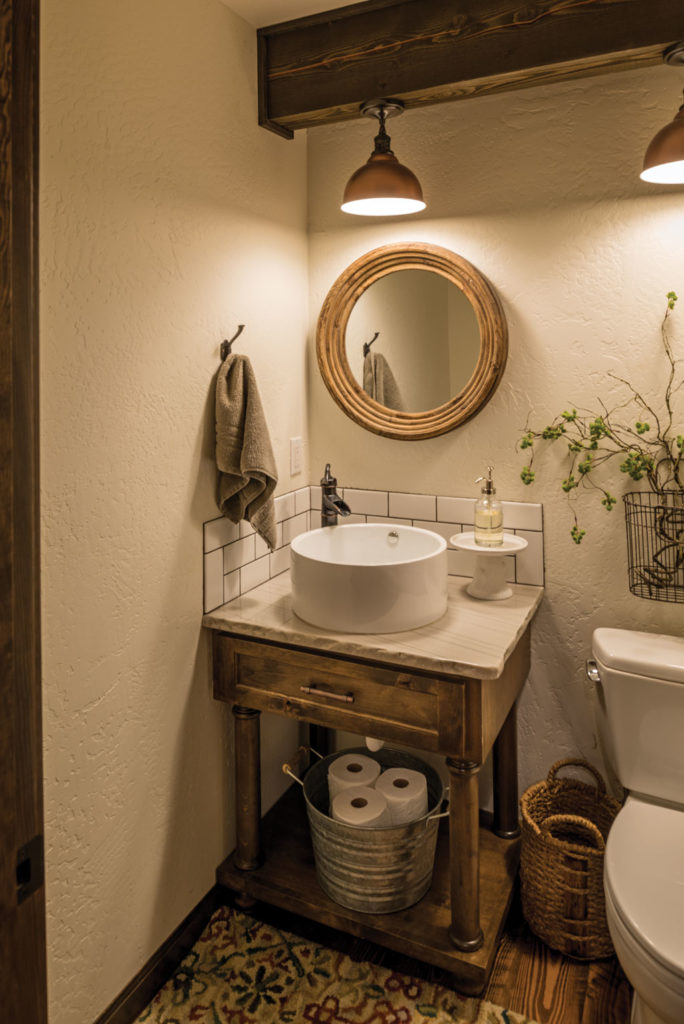 The fire was tragic. But it reinforced an important lesson in life. What matters most aren't the things you have, it's whom you have.
"There are some blessings with this," Megan says. "I feel like it's taught my children about not being overly attached to things. It's taught them to give because so many people gave to us. Seeing that inspired them. In the midst of something so bad, there's something good."
Megan and Michael learned something, too.
---
"Through this whole thing you realize how important your family and friends are and what it means to truly be home."