New York sounds so far away, even over the phone.
"I'm between shows and have some errands to run," Steven says. "So this is actually a perfect time to call."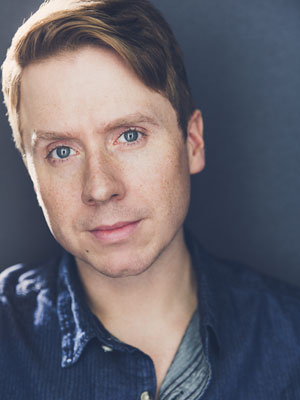 I'm left to imagine what errands he's running, but as we talk I hear the thrum of traffic, of tires on pavement and the sound of neighboring engines, the occasional blare of a horn. At certain points during our journey there are people; children or teens, as if passing a popular hangout. And there are adult voices as well, loud with apparent excitement. It's 5 p.m. in New York, and I can almost see the crowds, the marquee lights, the suits and ties, the glamorous gowns. Men and women lining up for the show, a show where, once again, actor Steven Booth will step onto the stage.
Broadway, I smile to myself. Steven Booth made it to Broadway. And from one artist to another, I couldn't be more excited for him.
It was early in his acting career that I met and shared a stage with Steven. We'd both gotten parts in A Midsummer Night's Dream and Fiddler on the Roof. That was some 16 years ago at what was then the Lake City Playhouse in Coeur d'Alene.
Steven laughs over the phone. "I still tell stories about that show," he says, referring to a particularly comical night of our Shakespearian production.
"So do I," I say, and we laugh together as we cannot help but recount the evening. It reminds me just how much I miss the stage. How I plan to get back to it … someday.
After Fiddler, Steven and I went our separate ways. I went on to do two more shows and soon found myself in Afghanistan carrying an M4 assault rifle for two tours. Steven caught the theater bug and found himself in a college theater program while continuing to audition for as many shows as he could.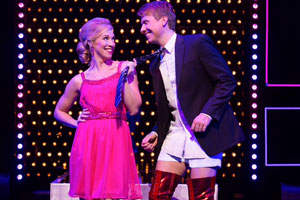 "But still," he says, "I never really thought, 'I could do this for a living.'" It seemed he was just going through the motions. He knew he liked theater but hadn't truly considered making it his career. He didn't know it was actually possible.
One day he sees there are open auditions for a professional production of Avenue Q, and he says to himself, "I'm going to be in that show."
"That show got me in," he says. "I've been very lucky."
In 2015 Steven played the lead role in the Broadway production of Kinky Boots, for which he received rave reviews. He currently appears in Broadway's School of Rock, in an admittedly smaller role. "But," says Steven, "there are very few adult roles [in this show]." And he's quite happy about landing one of them.
The life of an actor is a hard one. Steven admits to that. There are challenges, hardship between shows, self-doubt and even the doubts of others. But his own life stands for him a testament that it is possible to live his dreams, to succeed in his chosen career. And, recently married, he now has the support of his beautiful new bride. Together, they discuss a bright future. A future filled with possibilities and, I'll bet, Broadway lights and thunderous applause.
By: Toby Reynolds/Photography by: Matthew Murphy