Chimney Rock's basalt tower sees climbers from all over who have traveled to make the ascent and stand atop the 7124′ peak.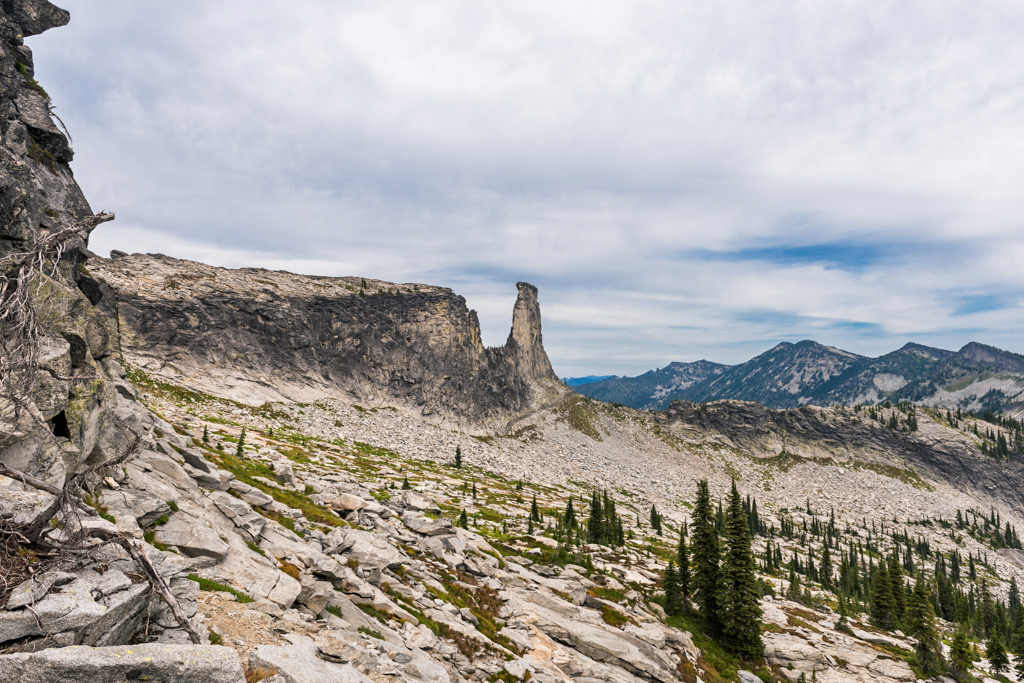 Photographer Joel Riner

The first 1.5 miles of the hike are pretty easy. Then, it gets a bit steeper for the last section before you get your 1st views of Chimney Rock. From there, I was hoping to get right up to Chimney (I wasn't going to scale it). I wasn't quite sure which way to go and opted for traversing around to the Southeast side. This portion of the hike was somewhat difficult – hopping large boulders and, of course, some of them moving and causing the heart to beat a bit faster. I ended up not making it right up to Chimney Rock, but had a great view of it. I would have had to do a lot more boulder hopping and time, and a bit of sketchy weather, made up my mind.
On the way back I climbed up on Mt. Roothaan for some more great views, including a good look down on Priest Lake.
This is a very scenic hike, but fairly difficult to get to and somewhat difficult to hike. My hike came in from the west, but a popular route is from the East via the Pack River.
I would guess my overall hike was about 5.5 miles. Water and a high clearance vehicle is highly recommended.
Mount Roothan, sitting at 7326′, offers wonderful views in all directions, but the views of Priest Lake are hard to beat.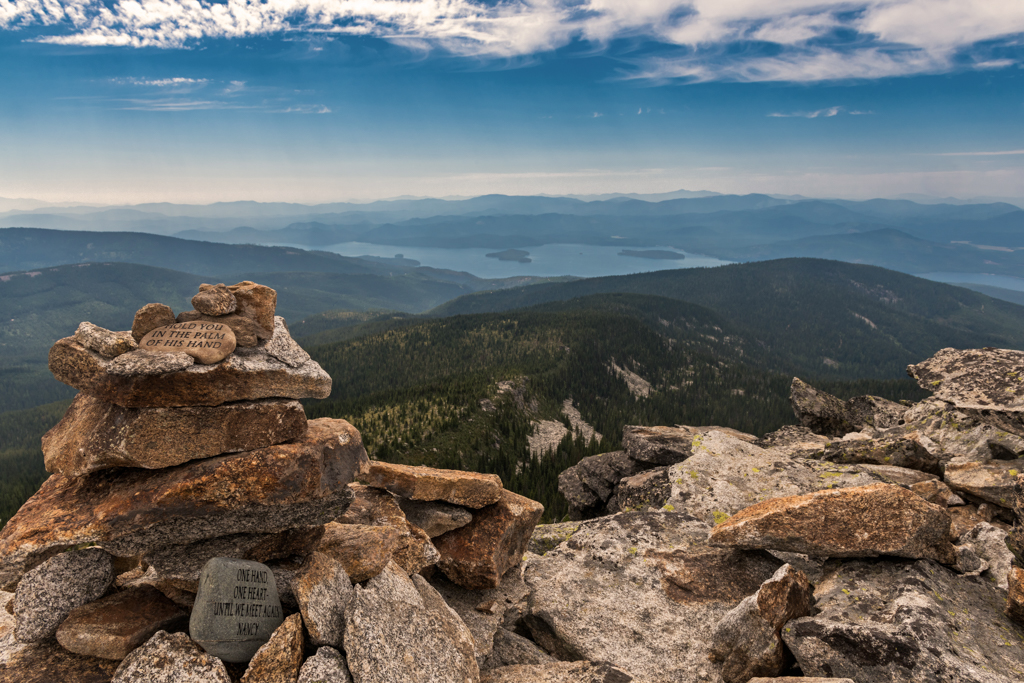 Directions – West Route to Chimney Rock
From Coolin Idaho take East Shore Rd toward Cavanaugh Bay. Continue 7.3 miles, cross the Hunt Creek Bridge and bear Right onto Rd 24, Hunt Creek. Continue about 4.5 miles on the main road and bear Left onto Rd 2. Go 1.5 miles and bear Right on Rd 25. Go 3.4 miles to the junction of Rd 2 and 254, and turn Right. Go 1 mile to the trailhead.