Packing a raft is optional, but on a nice day, well worth it.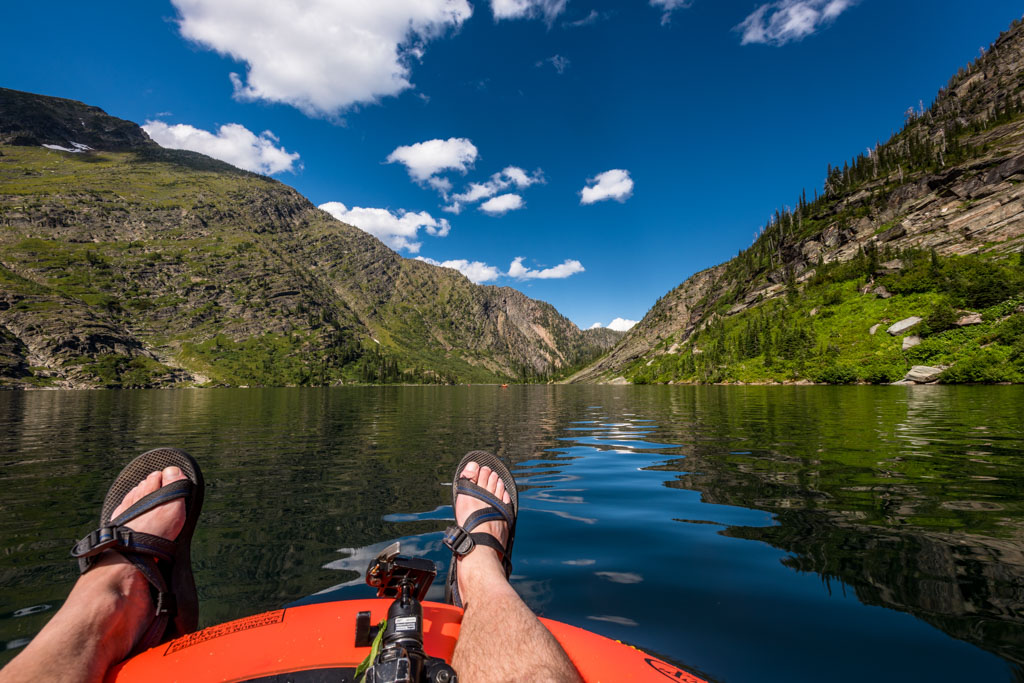 Photographer Joel Riner
The hike from the trailhead to lake is about 1.4 miles with an elevation gain of 1295'. Bring your map. The trail can be a bit tough to follow at times. This is a moderately difficult hike for an intermediate trekker.
Chic Burge heads back towards our rafts on the Southern end of the lake.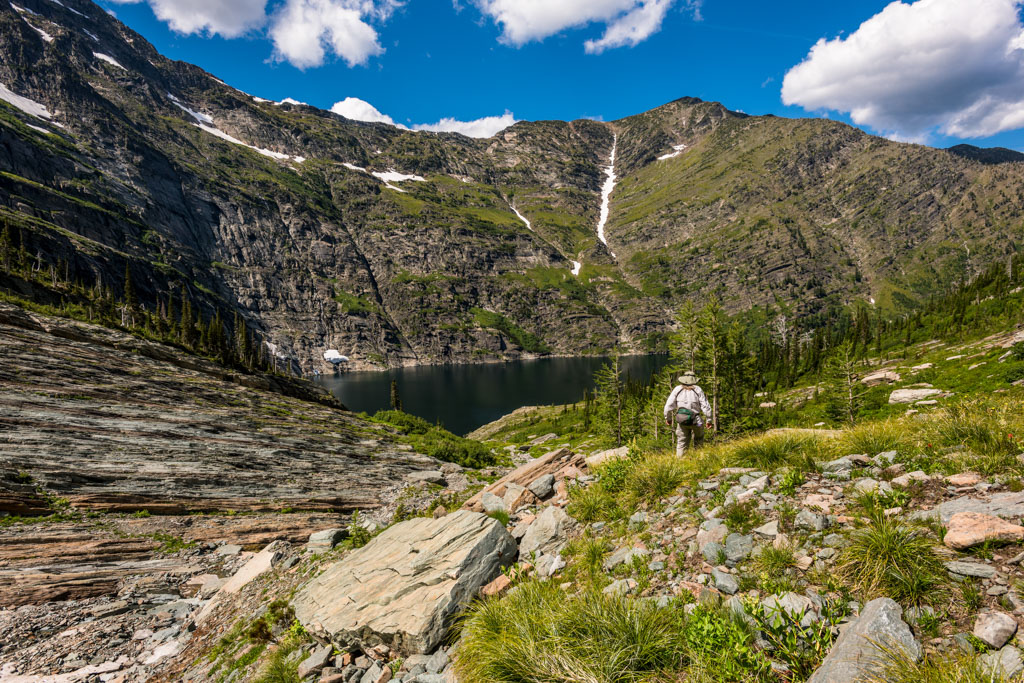 A higher clearance vehicle is recommended to get to trailhead.
One option, on calm days, is to pack an inflatable raft so you can paddle to the opposite shore for more hiking and amazing views. Keep an eye on the weather, though. If the wind picks up the paddle can be very difficult.
Situated within the Cabinet Mountain Wilderness, Montana, Snow Peak (Leigh Lake) can be seen from the top of Scotchman's Peak.
Alison Christensen plays on some snow in mid July as Carol Smucker hikes down the slope on the Southwestern end of the lake.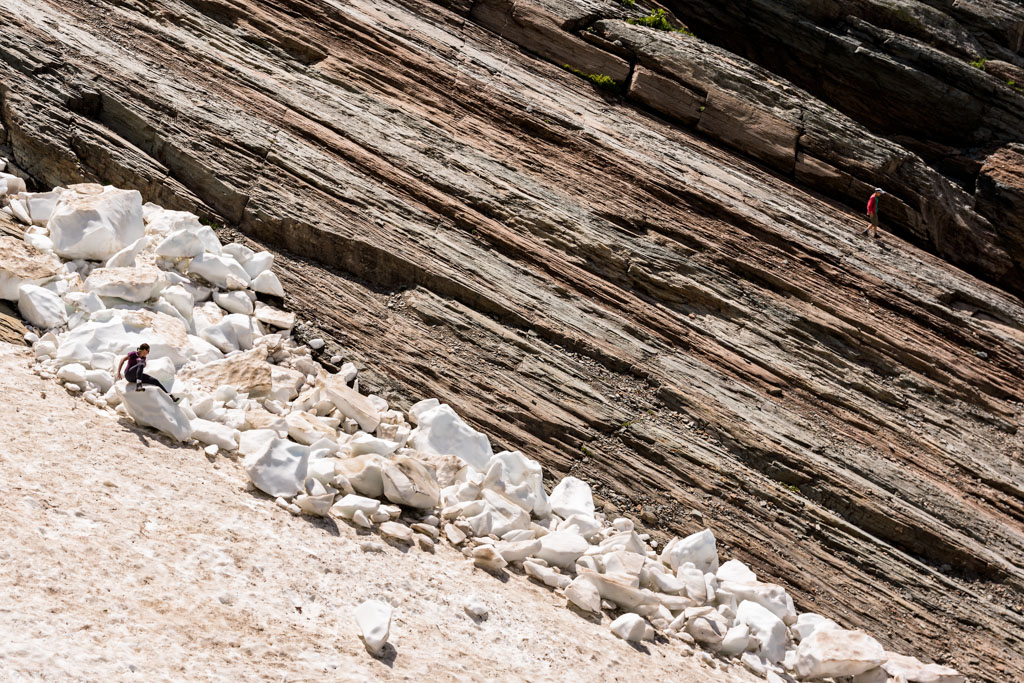 Directions:
From Libby, Travel 7 miles south on highway 2. Turn Right onto Bear Creek Rd. and travel 3 miles to Cherry Creek Rd 867. Turn Right and follow for approximately 4 miles. Turn Right onto Leigh Creek Rd 4786 and follow 2 miles to the trailhead.