Tony's on the Lake
Chef Cheyenne D'Alessandro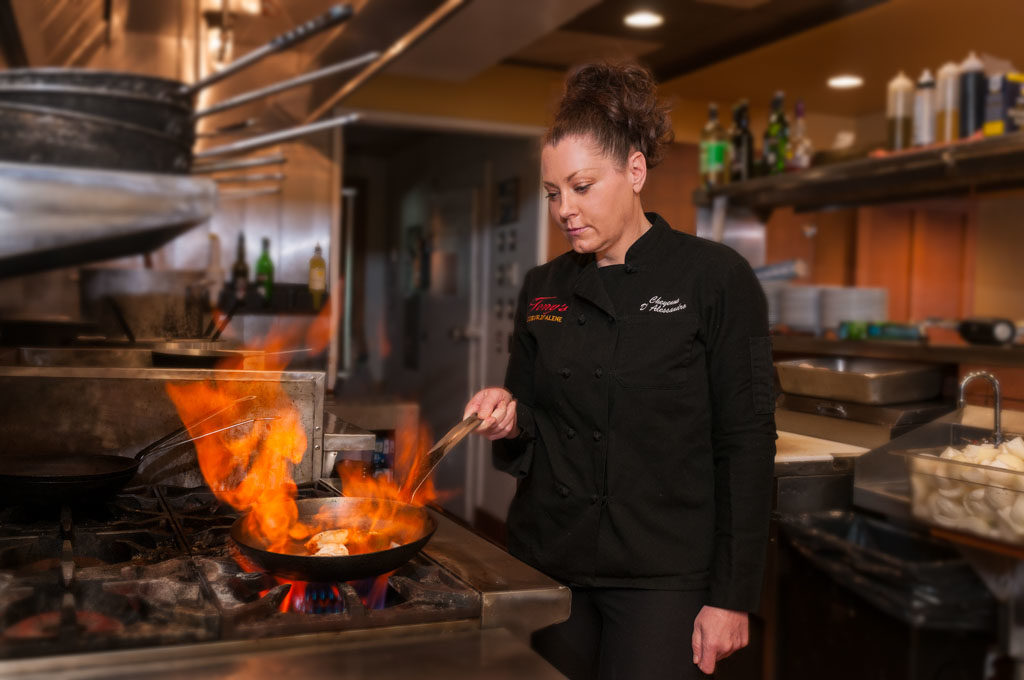 Chef Cheyenne D'Alessandro started cooking at her parents' newly purchased restaurant in 2003, shortly after graduating from the Culinary Institute of America, Hyde Park, New York. Previously she studied culinary arts in Florence, Italy. She's been wowing guests at Tony's ever since.
---
INGREDIENTS
» 4 oz dry pasta
» 4 jumbo prawns
» 4 U10 scallops (dried really well)
» 4 oz halibut
» 6 mussels
» 2 tbsp olive oil
» 1/4 cup vodka
» 1 cup tomato sauce of choice
» 1/2 cup heavy cream
Cook and drain pasta, set aside. Sauté prawns, scallops, halibut and mussels in olive oil on med-high until cooked through. Deglaze pan with vodka. Reduce sauce and cream down by 25%. Add pasta. Enjoy.