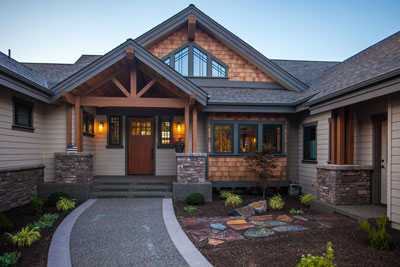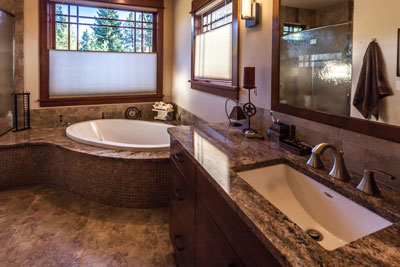 As evidenced by the unique light systems, and the number and size of the magnificent windows throughout the Tebo residence, there was a great deal of attention paid to the lighting of the interior of this home. The kitchen was no different; however, the process took a surprising turn when it came to the lighting above the bar. Inspired by the design proposed by the architect, Pat Tebo turned to his own architectural knowledge and experience.
"Element Architecture came up with a nice design," says Tebo, "but I was concerned about the cost and weight [of the fixture]. I wanted something as airy as possible, without posts to hold it up."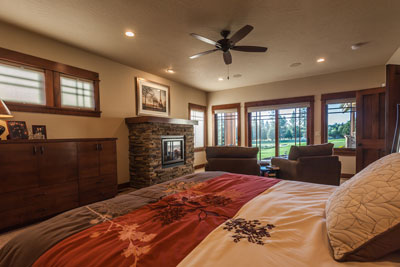 The outcome was a self-designed, soffit-like structure. Supported at one end by an interior wall, and at the other by thin cables anchored to the ceiling above, the design offers the unobstructed, 'airy' feel and appearance Tebo was hoping for.
Builder/Rosenberger Construction
Architect/Element Architecture
By: Toby Reynolds/Photography by: Benjamin Powell