There are times when I think there is not much love in the world; that people are so caught up in earning, spending, and receiving that we forget we are not alone, that there are others around us. We forget that what truly makes us happy has much to do with what we do for others.
It's nice to be reminded that I am wrong.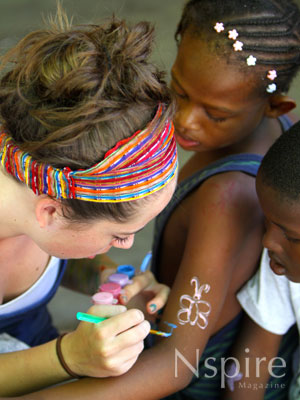 I sit across the table from Michele Dirks while she relates her experiences serving the people of Honduras, and that reminder comes full force. She explains how 10 years ago, her son, Derek, convinced Dr. Bret Dirks to accompany him on a service trip to Honduras so he could "improve his Spanish." Bret Dirks is a neurosurgeon, and was quite reluctant to go; he knew he'd not be able to use his specialist training in such a limited clinical environment. However, as is often the case when we step forward into the unknown, it took only a few days for the Dirks family to begin to see just how far their acts of service could go…and how much could be accomplished.
Michele's passion alone is inspiring; it shows in the relentless stream of positive experiences she shares, one-after-another. It shows when she speaks of meeting in a garbage dump at a makeshift school with no walls, and old tires for seats, and of sharing a simple craft project with those children – pet rocks – and of how much she appreciated the smiles and hugs before these kids ran off to return to their work at the dump. It's clear that this passion is not coming from a personal satisfaction for all they've been able to accomplish in Honduras; her passion comes from seeing the smiles on the faces of the people they serve. It comes because she loves them.
This shouldn't be a new concept to any of us. We've all felt this kind of satisfaction – the kind of joy that comes from doing something good for someone else. And hopefully we've also been on the receiving end and have felt the happiness that comes from knowing that someone else cares enough to show us this kind of love. It is no secret that the greatest, most meaningful sacrifices ever made in life are made out of a love for others. And this is not a faith-based or religious statement. It is merely a fact. Think back on those sacrifices that you hold most precious, and you'll see the simple truth of that statement. And the piece I find most fascinating about this concept is that it does not matter whether you believe in God or not. If your determination is to serve simply for the purpose of being kind, your own life will be enriched. You will experience peace, love, and joy. Some of the kindest, most self-sacrificing and pleasant people I know are among, what some might call, the non-believers. The enrichment that comes from serving others is no respecter of persons nor religious affiliations. It is simply the universal result of caring outwardly for our fellowman.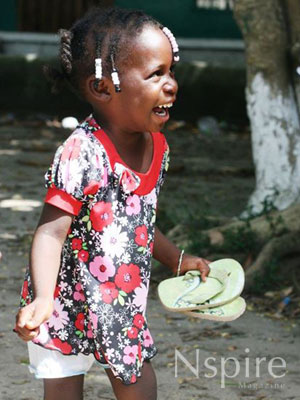 When she shares a story about her daughter and son-in-law, Michele gets choked up, and tears flow despite her best efforts. She explains that, at one point, these two had been planning to spend a year in Germany before moving on with their chosen professions. Both educators, after their first trip to Honduras, they decided they simply could not take that trip to Germany. Instead, they would stay and teach these young people, educating them in the subjects of upper division mathematics and science in an effort to prepare them for the challenges of higher education. Of course, first, the two of them would have to learn Spanish.
"In the beginning," says Michele, "the highest aspiration of these students was to drive the dump truck… Now they have the determination to be doctors, nurses, engineers, and attorneys." Through their efforts, and a partnership with another organization in Honduras, some 30 students have left the dump, and gone on to attend universities. Michele is clearly pleased that her family has chosen to be a part of such a great work.
This June, some members of the Dirks family will return again to Honduras, continuing on a journey that began 10 years earlier. The stories and experiences, even the many accomplishments, are too numerous to share on these pages. Since that first trip to Honduras – so Derek could "improve his Spanish" – Michele and Bret have lead 15 teams, over 400 people, on this wonderful journey. Michele makes it a point to explain that not all who join them on these trips are religious. People of all faiths, or none at all, have participated, and although the main focus of service is medical and dental clinics, most of the people are non-medical and have simply come to help. She is sincere when she says their attendance has been indispensable.
I close our conversation with one final question, "Why do you go? I mean, why really?"
Tears flow again as she considers the answer. "You see their faces," she manages to say. "We are so fortunate."
But, I believe the answer she is unable to express, the answer she so clearly feels, is simply, "love."
By: Toby Reynolds/Photography provided by: HondurasImpact.org
(For more information please visit HondurasImpact.org)