Cricket's Restaurant & Oyster Bar
Chef Frank Cicconi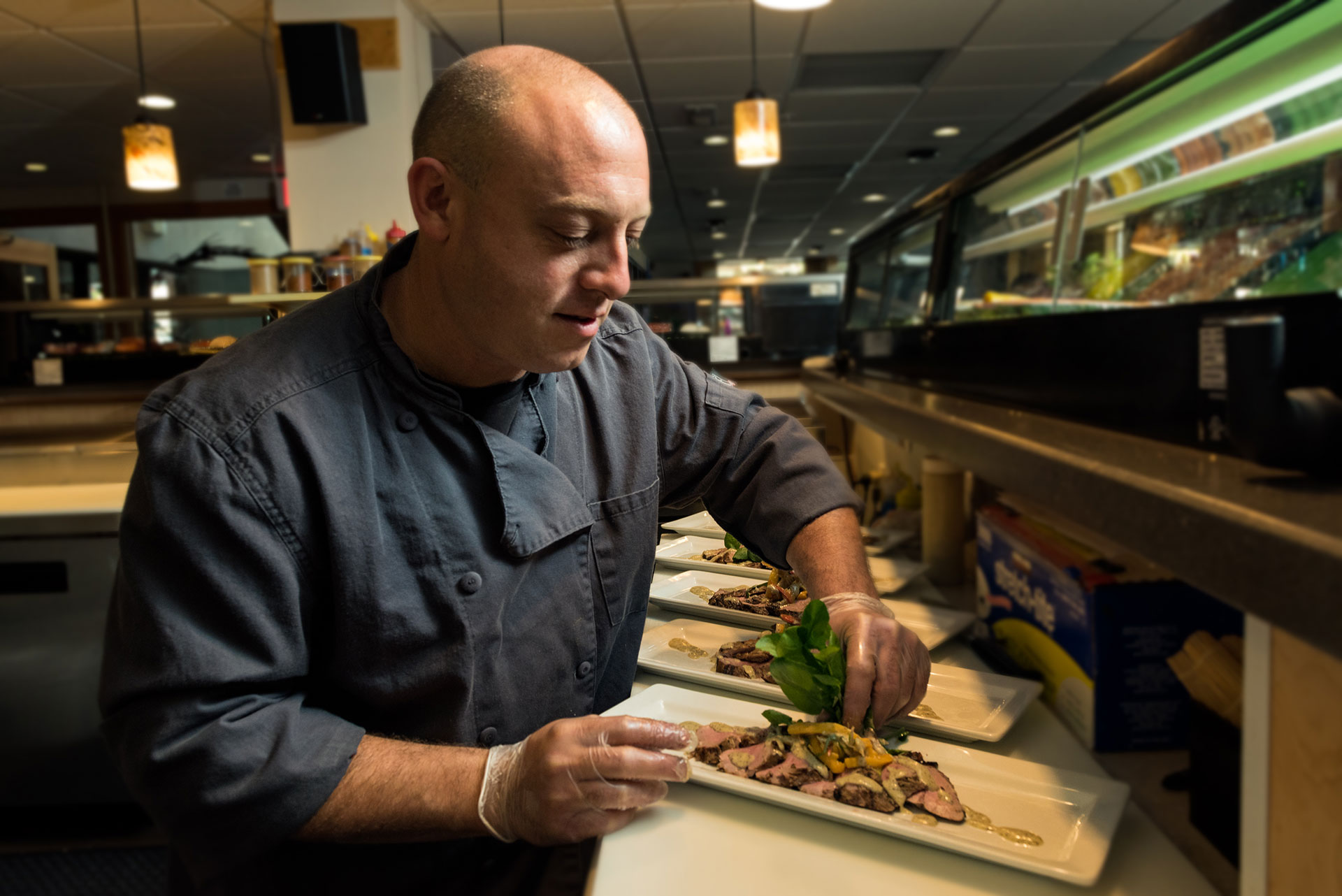 Chef Frank Cicconi graduated from Inland Northwest Culinary Academy in 2003 (Presidential Honor Roll), and continued his education at the Culinary Institute of America at Greystone. When he's not working at one of his restaurants (Cricket's and Kaiju), you might find him on the soccer field, golf course or in the garden.
---
MARINADE
» 1/4 papaya peeled
» 1 sprig basil (leaves only)
» 5 cloves garlic
» 1 jalapeño
» 1 medium shallot (peeled)
» 3 tbsp Jamaican jerk seasoning
» 1 tbsp Dijon mustard
» 1 cup olive oil
» 1 tbsp kosher salt
Purée all ingredients in food processor. Put in large enough container to hold 4 pork tenderloin. Add 1 1/2 cups Riesling.
Add 4 pork tenderloin to marinade, and marinate for a minimum of 24 hours.
PAPAYA HONEY VINAIGRETTE
» Seeds from 1 papaya
» 1 large shallot peeled
» 1/2 cup honey
» 1 tbsp dry mustard
» 1 cup white wine vinegar
» 1 tbsp kosher salt
Purée in blender
1/2 cup olive oil
2 cups canola oil
Slowly drizzle blended oil into blender on low speed until all oil is incorporated.
PAPAYA ONION SALAD
» Remaining 3/4 papaya peeled and sliced
» 1/2 a medium red bell pepper sliced thin
» 10 green onions sliced thin
» 1 large shallot sliced thin
Dress lightly with papaya seed honey vinaigrette.
Grill pork tenderloins to desired doneness. Rest pork for 3 minutes, slice, plate, top with papaya onion salad, a little extra vinaigrette, and fresh watercress.